Sustainable development, a core value
Our environmental policy shows one major purpose: to mitigate our impact on the environment.
Actibio's premises are certified High Environmental Quality. This certification provides the proof that our premises have been built in order to meet the best current environmental and energy performance standards.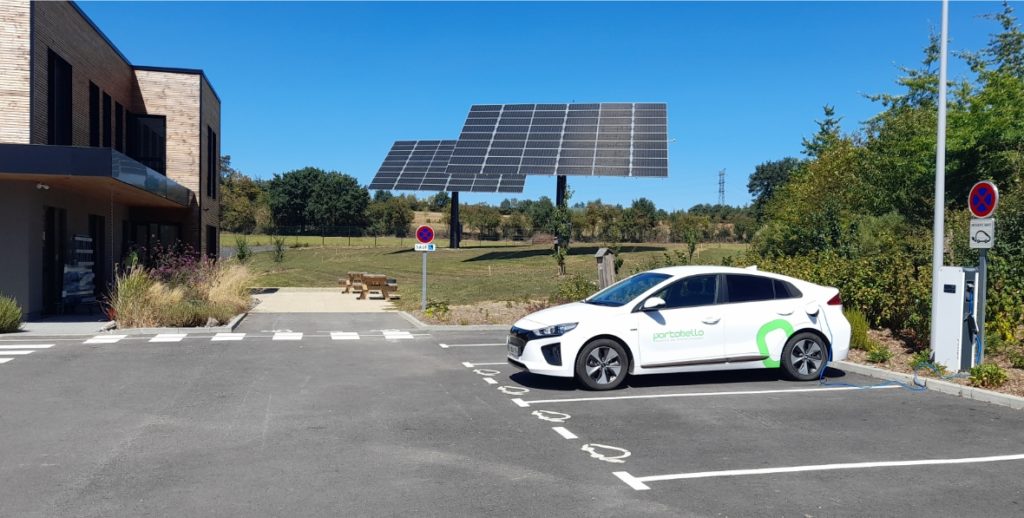 Using clean energy
Solar energy
When building our new premises, we had photovoltaic panels installed in order to improve our energy self-sufficiency.
Electricity supply points
Four charging stations for electric vehicles are installed on Actibio site.
Supporting biodiversity
We promote biodiversity on our site. Insect hotels as well as nesting boxes for birds are installed near our fruit trees.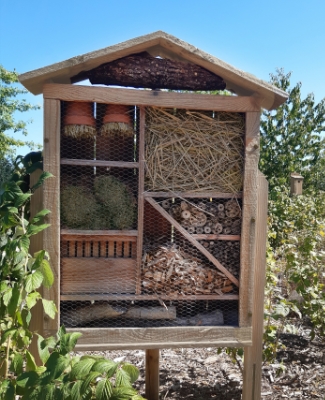 Reducing our carbon footprint
Our products come from all over the world, however, we try to reduce the number of intermediaries between us and our producers/manufacturers. To this end, we refer directly to producers rather than to wholesalers, or we develop cultures on the French and local soil.
As far as transport is concerned, our work is divided into two approaches: when placing orders to our suppliers, we optimise the space in the trucks, either by ordering full truck loads, or trying to gather several supplier orders in the same trailer. The objective is, for the carrier to go through a minimum of warehouses, or even for us to have direct deliveries. For customer shipments, we work with a limited number of carriers to load in one batch as many pallets as possible into their trucks.
Recycling waste
The waste generated by our reconditioning activity and La Fabrik' (products fallen to the ground, damaged or expired) are given to our hens. They recover our waste and give us eggs every morning !

They recover our waste and give us eggs every morningIn order to secure our pallets, we use cardboard boxes to protect the goods. These cardboard boxes are manufactured by a local company- in Mayenne. We have created a cardboard recycling network with some companies in Laval and its surroundings.
For other waste issued from packaging or storage activities, we have recourse to waste recycling facilities. The drums are either recycled via the metal sector or disposed of in a waste disposal centre. We are currently working on the collection of IBCs, drums and plastic cans, to ensure recycling. Paper/kraft bags are reused as rubbish bags internally or collected by the community services.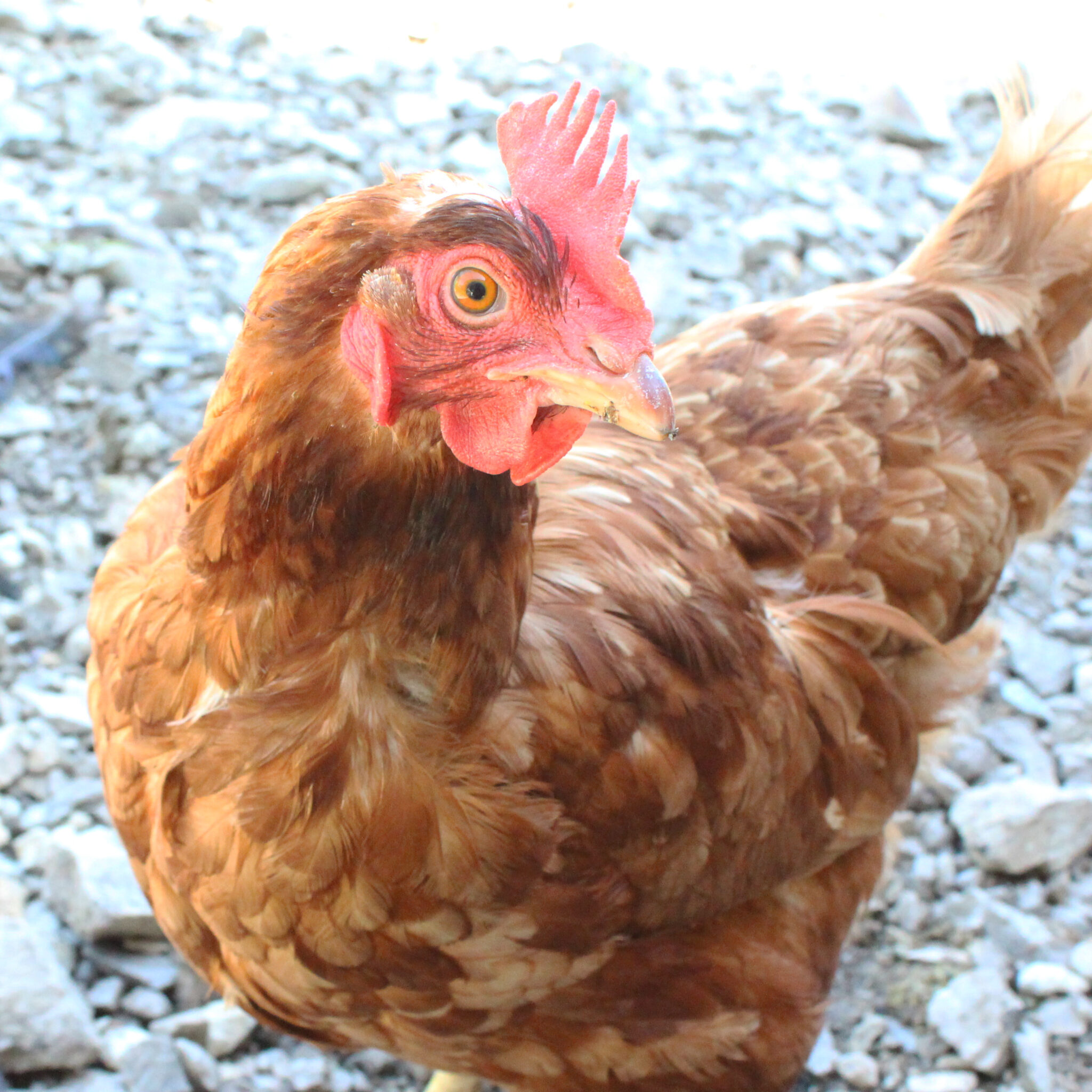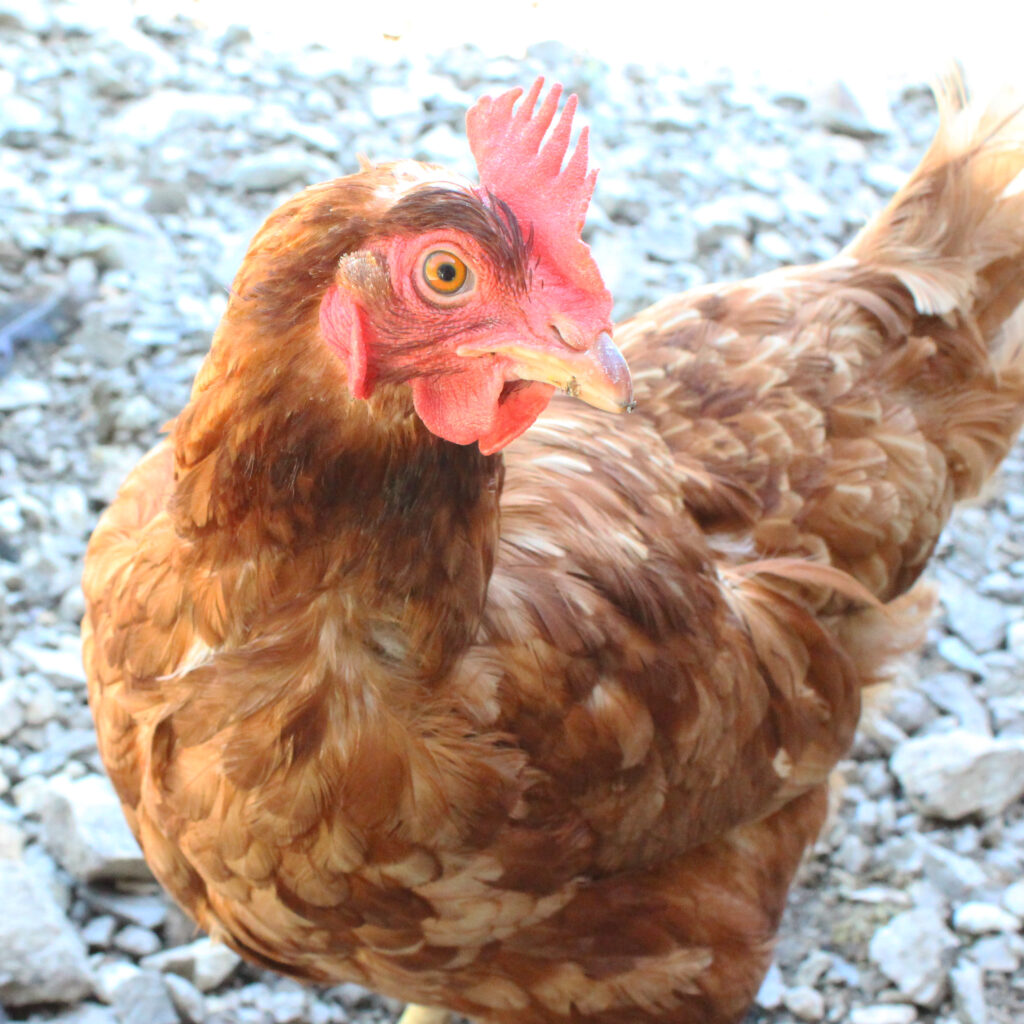 Waste sorting has been introduced in our offices. We use recycled paper on a daily basis. Drafts are shredded and can be reused to wedge the samples sent to customers. For ink cartridges, we use collecting bins.
All our communication materials are printed with green ink on recycled paper. The sheets used for printing documents are also recycled and reused in draft form.